castro's boy is totally disliked in canada and i'm surprised he's still in his pm position;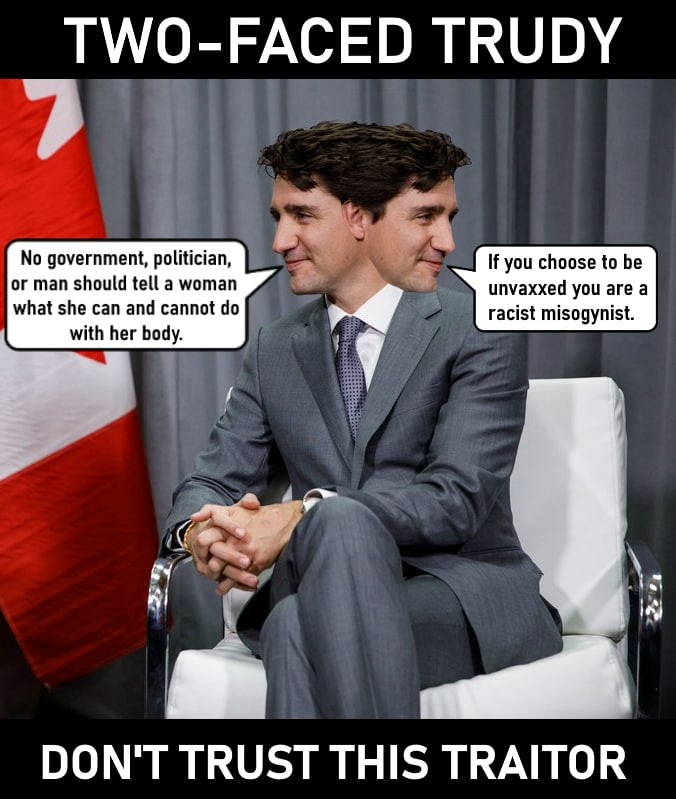 Trudeau says no gov't should tell a woman what to do with her body the same day he defends vax mandates

Prime Minister Justin Trudeau defended Canada's vaccine mandates while calling the overturning of Roe V. Wade "an attack on everyone's freedoms and rights."
During the interview with the CBC, Trudeau again insisted that Canada's vaccine mandates were a "choice" and that "nobody was ever was going to force anyone into doing something they don't want to do." Canada's federal vaccine mandates made it so that public servants were required to be vaccinated to keep their jobs, and made it so that the unvaccinated could not board a plane or train in Canada.

The prime minister also provided $5 billion in funding to the provinces so that they could put into place vaccine passport systems that barred the unvaccinated from most restaurants, bars, and in many cases, religious institutions. In all, the unvaccinated had to be willing to lose their job, lose their ability to travel, be barred from their local religious institutions, and be subjected to name-calling from Trudeau, who called the unjabbed sexists, racist extremists who don't believe in science.........more........